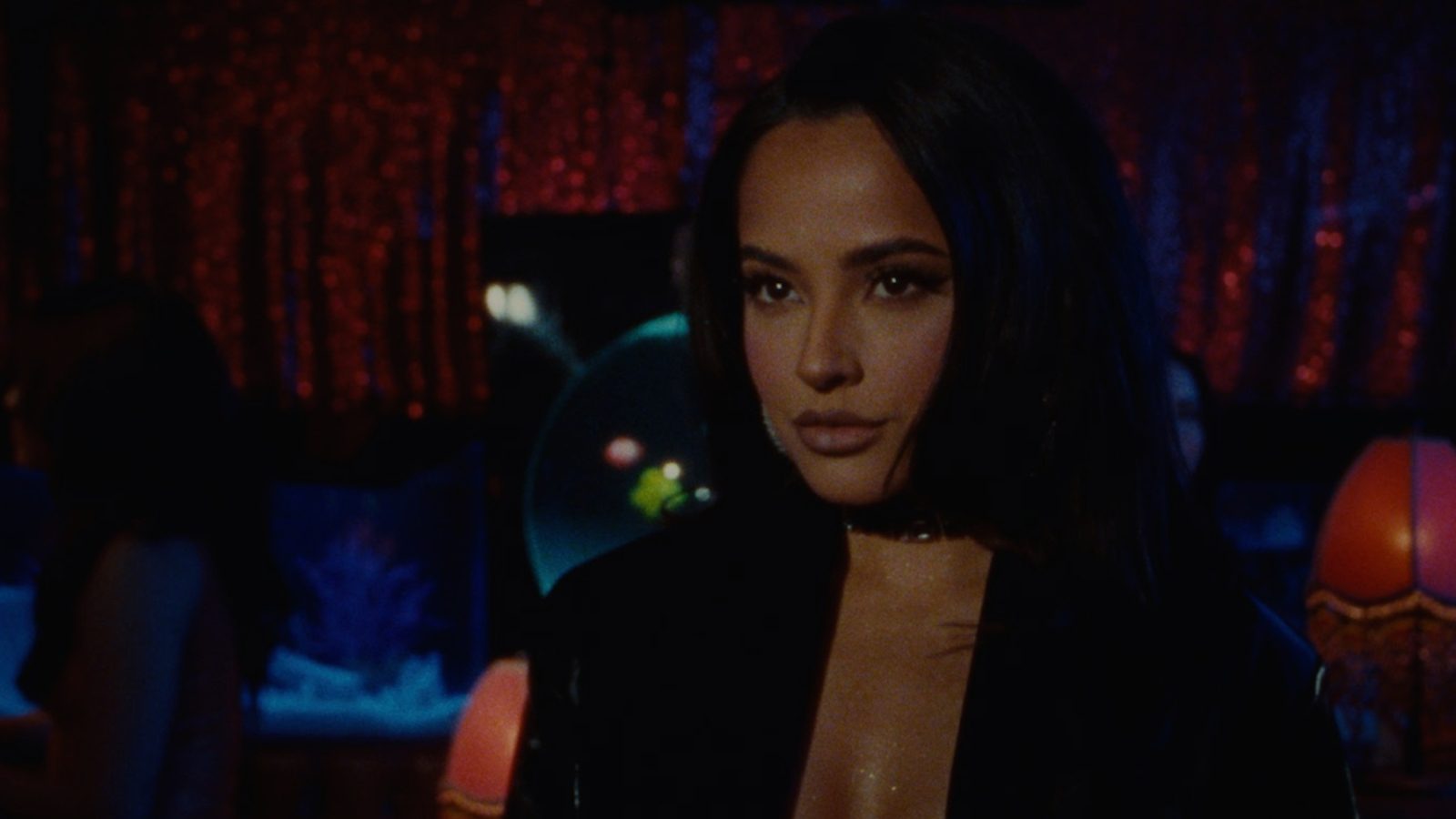 Becky G Unleashes 'La Nena' With Gabito Ballesteros
The accompanying music video features the star in a strip club as she dances alone in a pink, bejeweled bodysuit
Becky G dropped her latest single "La Nena" on Wednesday alongside Mexican singer-songwriter Gabito Ballesteros.
The summer track was created and produced by Edgar Barrera and Ballesteros, and follows "The Fire Inside" released earlier this month from the soundtrack to the Eva Longoria-directed film Flamin' Hot. "La Nena" offers a sample of Becky G's upcoming album, per a press release, while "the lyrics tell the story of a woman who is empowered and chooses to continue dancing through life despite having her heart broken."
Directed by Santiago Lafee, the music video also marks the Becky G's first credit as creative director for a video with Daniela Matos. The visual features the star walking through a strip club and enjoying a lap dance before taking to the stage as she dances alone in an all-pink bodysuit decked in jewels.
"La Nena" arrives after a string of collaborations with Peso Pluma on "Chanel," Omega on "Arranca," and Fuerza Régida on "Te Quiero Besar" over the last several months.
In May, Becky G announced her first solo tour across the U.S. later this year. Dubbed the Mi Casa, Tu Casa tour, Becky G will perform in sixteen cities, starting in Boston on Sept. 14 in time for Latinx Heritage Month, before it heads to cities including Orlando, San Antonio, El Paso, Los Angeles, and Phoenix.