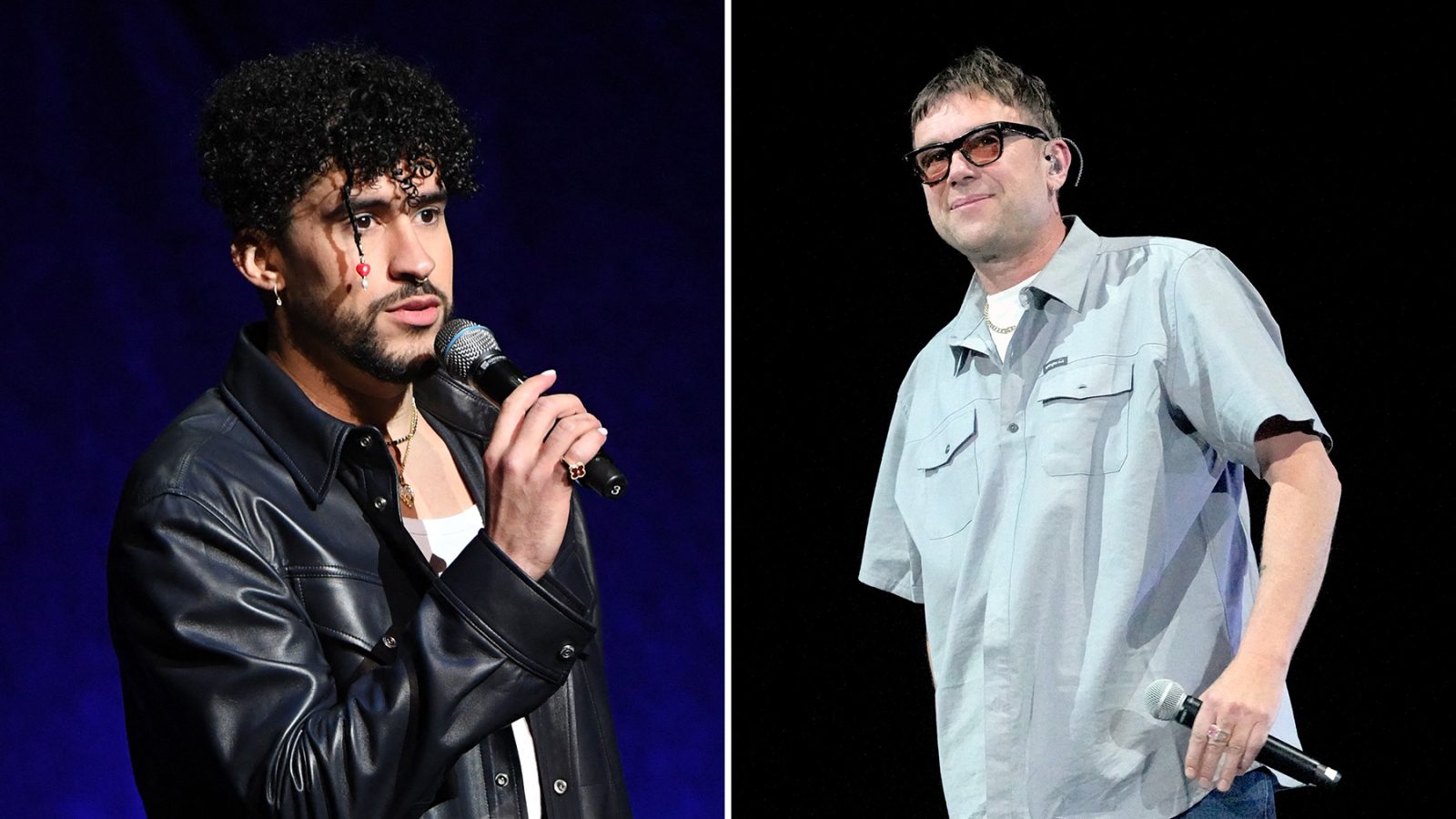 Bad Bunny Joins Gorillaz for a Jazzy Psychedelic Trip on 'Tormenta'
The collaboration is featured on the band's LP Cracker Island, which dropped Friday
Benito has officially entered the world of Gorillaz. The Puerto Rican star is featured on a new collaboration with the band called "Tormenta," featured on the album Cracker Island that the group released Friday. As a recent Rolling Stone review put it, the song offers a deconstructed reggaeton beat "for the MC to do backflips on."
"Tormenta" opens with a jazzy intro and the voice of Damon Albarn as he repeats, "The sun in the storm/Someone cryin," before Bad Bunny joins in with verses in Spanish as he asks a love interest to see him before he leaves. The track ends with Gorillaz's signature psychedelic sound as Damon Albarn dives into the chorus.
Albarn spoke to The Warp ahead of the song's release and revealed that he had recorded the track with the Puerto Rican star while in Jamaica. "What I love about Gorillaz is that I can bring on whoever I want… I was in Jamaica recently and I recorded a song with Bad Bunny, which is something very exciting."
He added, "The Bad Bunny song is the first song we recorded for the project. It's Bad Bunny meets Gorillaz."
"Tormenta" is featured on Cracker Island, which includes songs like "Oil" featuring Stevie Nicks, "New Gold" with Tame Impala, and "Possession Island" featuring Beck. It's the group's first album since Song Machine, Season One: Strange Timez released in 2020.
Gorillaz's four animated members "shared" some of their thoughts on the LP in a statement last summer, when it was announced.
"Cracker Island is the sound of change and the chorus of the collective," said Noodle Hobbs. "The hallowed tones of Cracker Island will soundtrack our collective ascension into the new dimension!" added Murdoc Niccals.