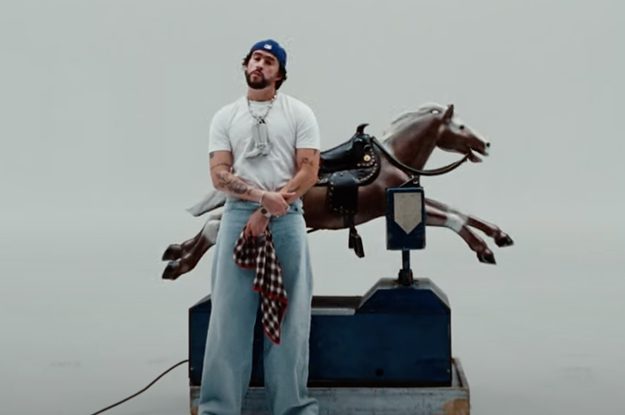 Bad Bunny Drops "Un Preview" Video Kendall Jenner Will Definitely Approve Of
In conversation with Michelle Ruiz for Vanity Fair this month, Bad Bunny, 29, opted not to confirm or deny his relationship with Jenner, who he's been romantically linked to since February.
"They don't know how you feel, they don't know how you live, they don't know anything, and I really don't want them to know," Benito said. "I'm not really interested in clarifying anything because I have no commitment to clarify anything to anyone."
On his official WhatsApp channel, Bad Bunny wrote that "Un Preview" might be the last new song we get from him this year. "This is probably the last single from me this year :)," he wrote in Spanish. "It's called 'Un Preview' because it's a small preview of what's to come next year."
Stream "Un Preview" on Spotify and catch the music video up top.