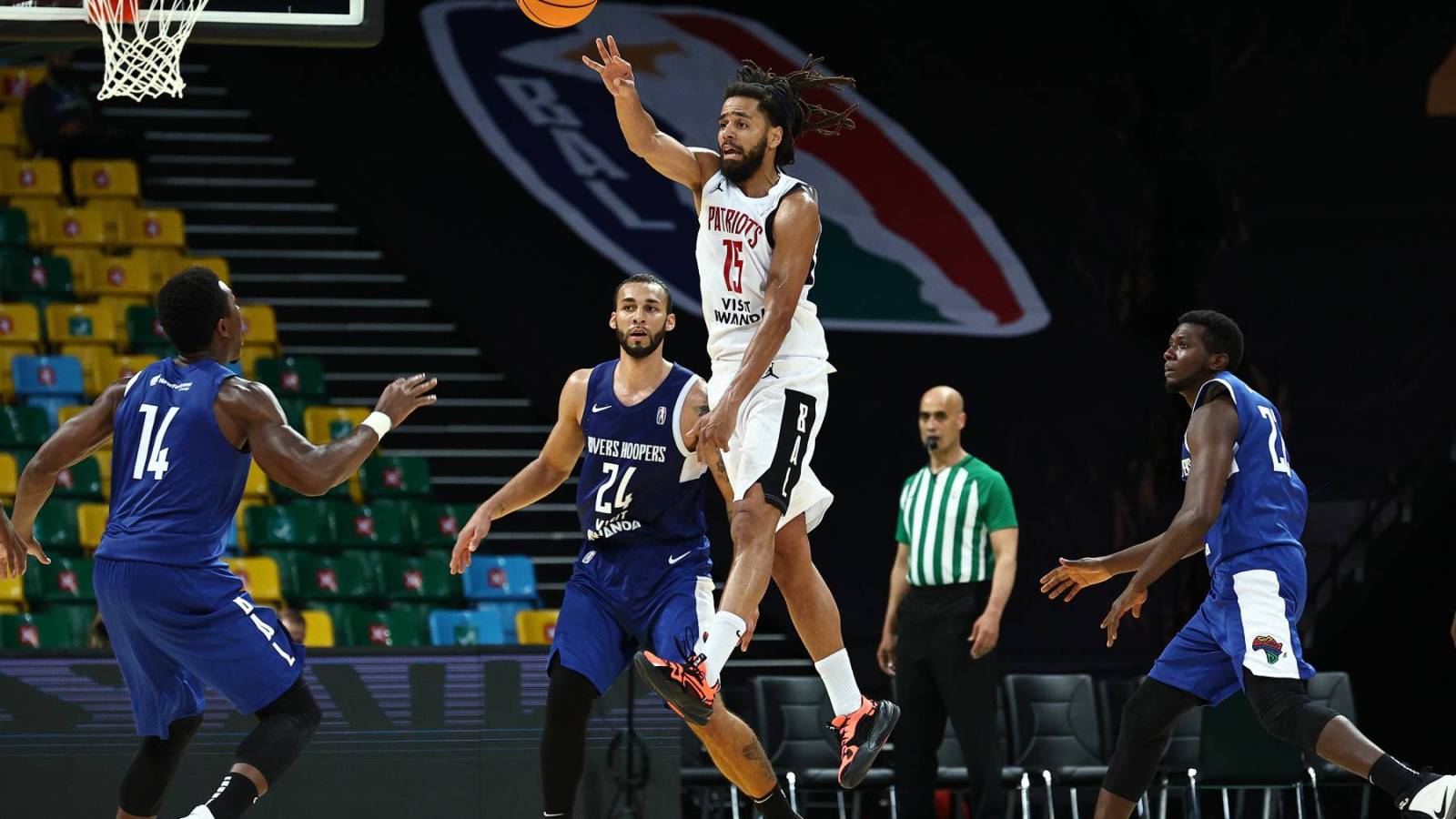 Aspiring Basketball Player J. Cole Finally Makes It to the NBA (as an Owner)
After his brief stints in the Basketball Africa League and Canadian Elite Basketball League, J.Cole is making the leap to the NBA — well, kinda. The rapper is set to become a minority owner in the Charlotte Hornets after NBA legend Michael Jordan announced that he was selling the franchise he's owned for the past 13 years.
According to The Charlotte Observer, Cole is part of a group of minority owners, a cohort that also happens to include another North Carolina music hero: Country star Eric Church. Church is from Granite Falls, northwest of Charlotte, while Cole grew up in Fayetteville, to the east.
The acquisition is being led by the Hornets' current minority owner, Gabe Plotkin, alongside Atlanta Hawks minority owner, Rich Schnall. Jordan will still retain a minority stake in the team.
For Cole, getting in on a slice of NBA ownership action isn't surprising considering his deep love of the game. After playing in high school, he tried out as a walk-on for the team at St. John's University and nearly made the cut. As he wrote in a 2020 essay for The Players Tribune, he was among 10 players invited back for a second day of tryouts, but ultimately decided to focus on music.
"Unlike basketball, in rap I was highly advanced beyond any of my peers," Cole wrote. "Going from Fayetteville, NC, to New York was step one of my quiet but focused journey towards that goal… I was at a fork in the road. Turn left and live a life dedicated to basketball and the long and arduous pursuit of a far fetched NBA career. Or turn right and go do what you came here to do."
Cole kept a bit of that pro hoops dream alive, however, and in 2021 he joined the Rwanda Patriots Basketball Club, which was part of the newly formed Basketball Africa League. Cole played three games as a guard for the Patriots, notching five points, five rebounds, and three assists across 46 minutes of game time. And as much as the rapper may have been fulfilling a life-long dream, the game also did coincide with the release of J. Cole's 2021 album, The Off-Season.
Though lest it seem all seem like some publicity stunt, Cole did find himself another team for the 2021-2022 season, linking up with the Scarborough Shooting Stars in Canada. This time around Cole played in five games, notching 12 points, three rebounds, and two assists in 49 minutes of game time.