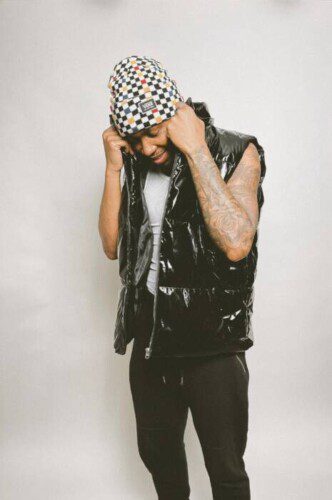 Ashley Francois Breaks Down His Love & Passion For Tattoos
It's often easy to overlook the value and meaning behind a tattoo – however, for Ashley Francois, they have always held a highly significant meaning and value in his life. Indeed, as someone who's been fascinated by tattoos since a very young age – around twelve years old – he has always dreamed of showing off his own passions and love through art, which is just part of why he has several tattoos of his own.
Indeed, for Ashley Francois, tattoos are just another form of artwork: a means of portraying art with skin as the canvas and ink rather than paint. But no matter where it might be, art always holds a significant meaning in his life; in paintings, on buildings, or on the expansive canvas of our skin, any piece of artwork helps inspire him to learn more about the story behind the piece.
His love and passion for tattoos mean that he is always open-minded to every tattoo's story. However, this is a burning adoration that's not shared by his family. And while Ashley works tirelessly to change the status quo, it remains clear that his parents still hold a firm dislike of tattoos. Fortunately, their belief that "everyone with a tattoo is dangerous" is not something that Ashley Francois has inherited; he proudly holds a much more open-minded approach to tattoo art. Indeed, he believes it to be a wonderful means of portraying one's passions. And, for those who think otherwise, he'll always stand firm.
Ashley Francois already has several tattoos, but life is an ever-changing and evolving journey; it's perhaps no surprise that he's continually working on new designs and looking for new ways to show off his determination. Currently, he's working on a sleeve tattoo for his left arm, and we genuinely can't wait to see the final result. And, from there, who knows where his tattoos will migrate. But, if there's one thing we can be determined of, it's that every new tattoo will tell its own new story.
Instagram: https://www.instagram.com/ashleyfrancois3/
Apple Music: https://music.apple.com/us/artist/ashley-francois/1191871510
Website: https://ashleyfrancois.com
© 2023, Logan. All rights reserved.