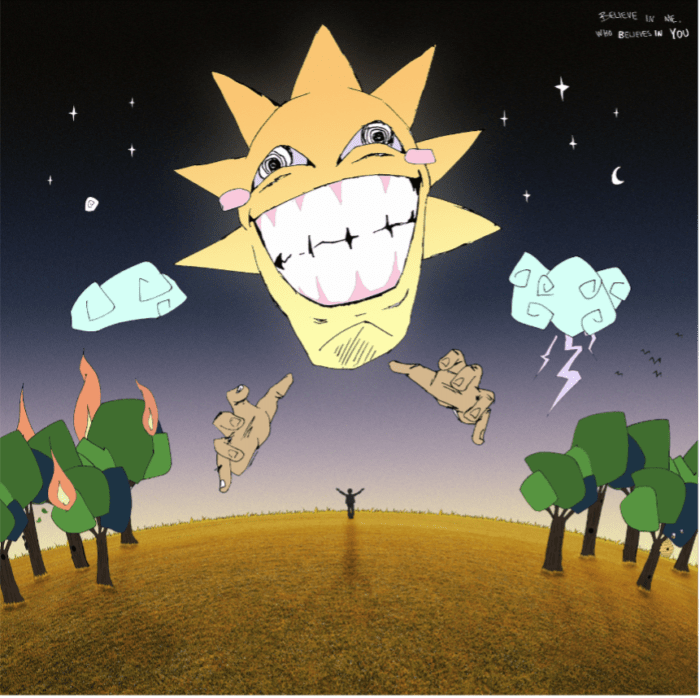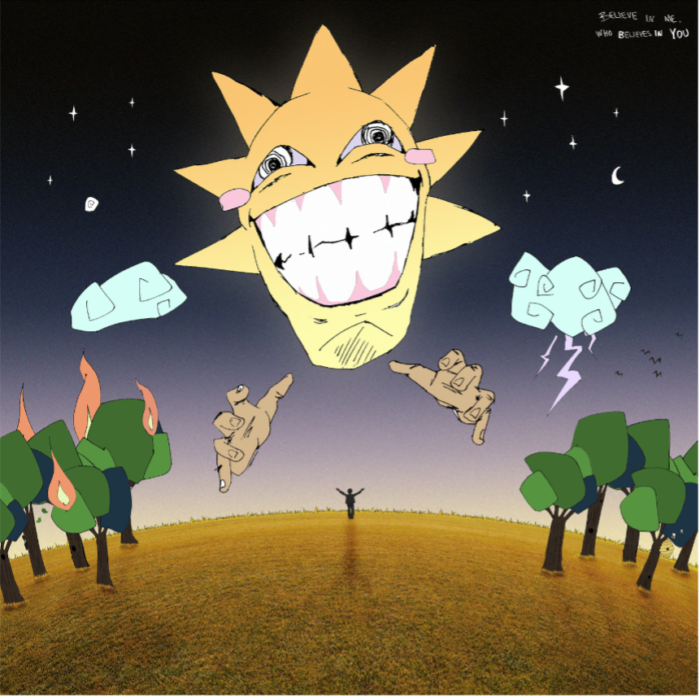 Multi-talented rising artist Aries has dropped his brand new single "ONE PUNCH" today via WUNDERWORLD/Columbia Records. The new track combines Aries' signature smooth vocal tone layered on top of a punchy, shimmering beat complete with groovy guitar pickering – listen HERE. Speaking on "ONE PUNCH" he says: "I wrote this song from the perspective of a warrior that's saved a princess. The first half of the song is about protection but then the warrior starts to resent the princess as the song develops."
The song's story lent itself perfectly creatively for the anime-style music video, a concept Aries has long wanted to execute for a song. Watch the visual directed by Aries with animation also by Aries and j4yo_0 HERE.
"ONE PUNCH" will also be included on the latest soundtrack update in the popular basketball video game NBA® 2K22.
"ONE PUNCH" serves as the final song release before Aries unveils his full new album BELIEVE IN ME, WHO BELIEVES IN YOU on November 12. While Aries wants to leave the album title up to interpretation of his fans, Aries says, "The album means a lot of things to me and serves as the losses and the lessons I've gone through and learned over the past 2 years."
Also featured on the upcoming album is previous track "KIDS ON MOLLY," which stirred up major traction recently after Aries challenged his fans to create 10k TikToks using the song, which they hit almost instantly. The 12-track album will also include the genre-blending 23-year-old's first single of 2021, "DITTO," and the preceding releases "CONVERSATIONS" and "FOOL'S GOLD."
Taking an unconventional route to build a fanbase, Aries first made a name for himself on YouTube, putting his self-taught production skills to use by recreating the beats behind popular songs in 2 minutes. As these videos gained momentum Aries simultaneously posted his own music videos on the platform, building an avid fan base of over 455,000 subscribers in the process. Following the release WELCOME HOME, this legion of die-hard fans showed their support as Aries sold out all 21 dates of his North America and Europe tour, and in doing so announced his presence as one of the most in-demand new artists on the live circuit.
Socials
YouTube aries | Instagram @aries | Twitter @aries_ix | TikTok @aries | Facebook @aries