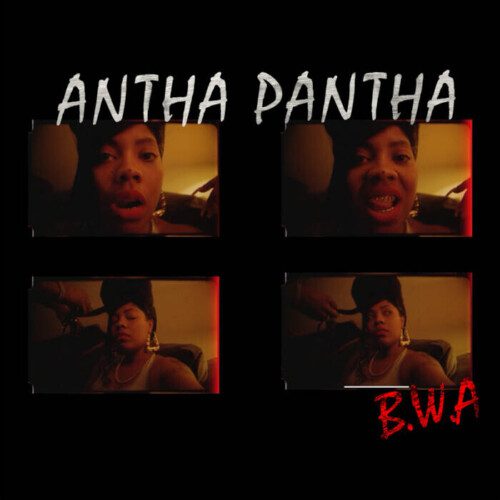 Antha Pantha Drops "B.W.A." Video
A rising rhymer with the nimble ferocity of a feral feline, Harlem's Antha Pantha is quickly making her mark on her hometown rap scene. Sending a clear word of warning to trifling haters, Antha drops "B.W.A.," a brand new video single. A Frankie P-produced banger that combines a bouncy bassline and crisp handclaps, "B.W.A." (short for "b*tches with attitude") provides the perfect trampoline for Antha to launch into her technical, take no prisoners bars: "I ain't from the West Coast, but I'm from the West Side/But I got me a n**** on the East Side/I don't pre-record nohtin', man, I do my sh*t live/Play around with me and you gon' get the B-side."
"BWA" arrives with a cinematic new video, directed by Renell Medrano. Set on Harlem's West Side, the video finds Antha and her crew taking care of business, crossing town to confront, and shut down, a group of haters. The kinetic new clip follows up "Real B*tches," Antha's thrilling debut single, which arrived with a video featuring a cameo from A$AP Ferg.
"I wrote this song because 'women with attitudes' is typically looked at as a bad thing, and I want the girls that hear this to embrace their feminine attitude unapologetically," says Antha Pantha. "Attitude should represent confidence and swag, not just a stank face." 
Obsessed with music, theater, and dance since she was a child, Antha made waves in Harlem with her outsized personality and undeniable talent. Her magnetic qualities attracted the attention of A$AP Ferg, a childhood friend of hers, who quickly became a close collaborator. Antha first earned mainstream attention in 2019 when she appeared on songs from Ferg's Floor Seats series of EPs, most notably on the buzzing single "Wigs," which also featured City Girls. In 2020, Antha went toe-to-toe with Ferg once again on the Hit-Boy-produced "Mask." 
With "Real B*tches" and "B.W.A.," Antha Pantha announces herself as a prodigious talent that deserves attention. Stay tuned for much more, including her debut project, in the coming months.
© 2023, Seth "Digital Crates" Barmash. All rights reserved.