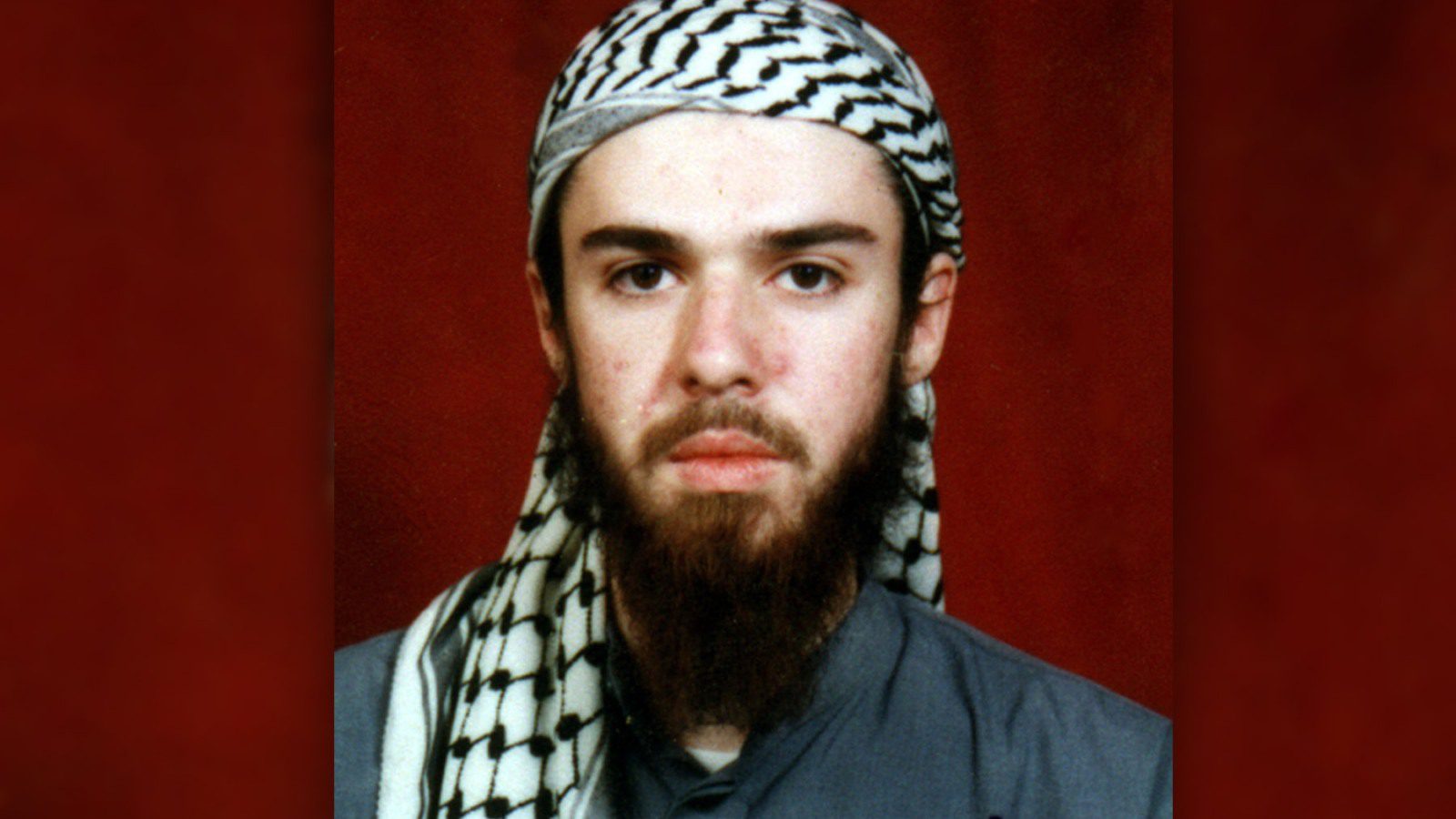 'American Taliban' Was Ordered Not to Meet With Extremists. He Did Anyway
When 'American Taliban' John Walker Lindh stepped out of prison in 2019, he agreed to a host of conditions as part of his supervised release. Lindh, who reportedly maintained his support for Islamist terrorist groups while in prison, was told not to associate with known extremists until he was officially free on May 22, 2022. 
But new court documents suggest that the first prisoner in America's sprawling "war on terror" may have violated that agreement by meeting with a convicted ISIS supporter in three get-togethers covertly surveilled by the FBI in 2021.
News of Lindh's meetings surfaced in a dispute over the supervised release of Ali Amin, a convicted ISIS supporter who Lindh allegedly met with over the summer and fall of 2021. Like Lindh, the terms of Amin's release required him to avoid contact with known extremists. But unlike Lindh, parole officials have moved to send Amin back to jail for the alleged violations.
In court papers filed in early January, federal probation officials revealed that Amin "was photographed by the Federal Bureau of Investigation (FBI) having several conversations with John Walker Lindh" for three hour visits, once in August 2021 and two more times the following October. Lindh, according to the officials, "remains a known extremist and is believed by the FBI to hold extremist ideations."
It's unclear why the Bureau covertly surveilled the meeting or whether they informed Lindh's parole officer about the meetings. But FBI officials didn't tell Amin's probation officer about the surveillance until October 2022, a year later, five months after the end of Lindh's supervision period.
An attorney for Lindh did not immediately respond to questions from Rolling Stone.
Lindh, the first detainee in America's decades-long "war on terror," converted to Islam as a teenager and traveled to Afghanistan before 9/11, where he fought with the Taliban against the Northern Alliance. Northern Alliance fighters detained Lindh, along with a number of other Taliban fighters, at a makeshift prison at the Qala-i-Jangi fortress in November 2021. Lind was interrogated by CIA officer Johnny "Mike" Spann at the prison and fled the prison in an uprising that killed Spann. American officials re-captured Lindh and sent him back to the U.S., where he was convicted of supporting the Taliban and carrying explosives in the commision of a felony. 
Far from mellowing into middle age, Lindh "continued to advocate for global jihad and to write and translate violent extremist texts" and "told a television news producer that he would continue to spread violent extremist Islam upon his release," according to documents from the National Counterterrorism Center obtained by Foreign Policy in 2017. Lindh also expressed support for ISIS. 
Ali Amin was remanded back into custody for the alleged violation. A hearing to determine whether a judge will revoke his supervised release will be held in mid February. 
Amin was arrested by the FBI in 2015 and charged with conspiracy to provide material support to ISIS, in part due to his use of the Twitter account, AmreekiWitness. Through his Twitter account, Amin published ISIS propaganda, offered advice on how to join the group in Iraq and Syria, and how to donate to ISIS with Bitcoin. 
But his most serious offense involved recruiting Virginia resident Reza Niknejad to ISIS and helping him join the group in Syria in early 2015. Amin drove Niknejad to Dulles airport for a flight to Turkey where Niknejad crossed over into Syria. Amin also  introduced him to an unnamed supporter of the group overseas who helped coordinate his travel into ISIS-held territory in Syria
Niknejad "was likely killed near the Syria-Turkey border sometime in January 2016," according to court documents. 
Amin also sparked concerns from prison officials while he was incarcerated. He was placed in segregation for "creating animosity among the Muslim community" within the prison. He was also written up for an assault and "possessing an unauthorized item." In 2020, the government asked and received permission from a federal judge to amend Amin's supervised release requirements to limit his ability to use a computer without authorization of his parole officer. They also required that he have no contact with a "known violent extremist."