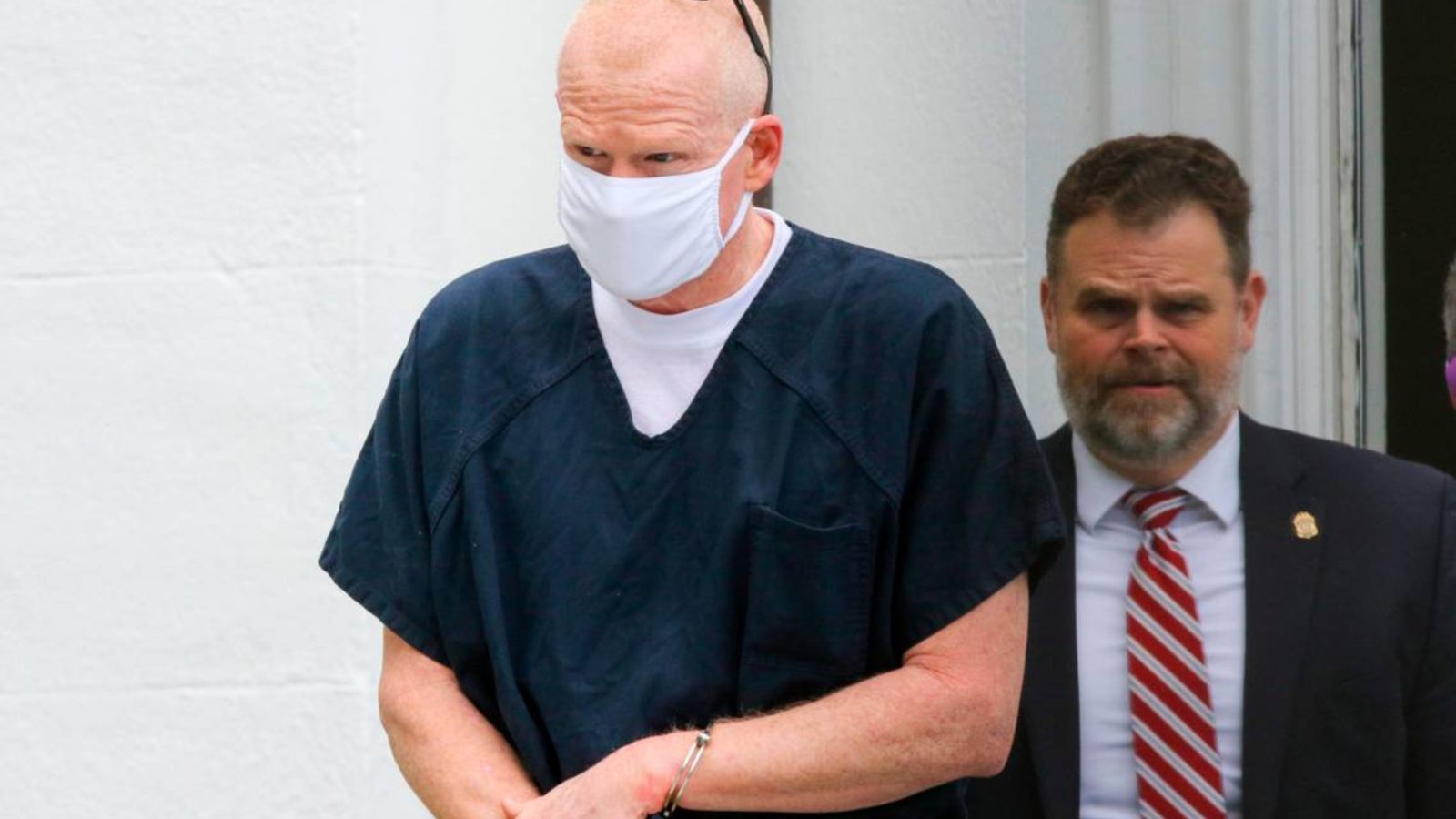 Alex Murdaugh's Brother Says He Cleaned Up Nephew's Remains
Alex Murdaugh's younger brother, John Marvin Murdaugh, took the stand on Monday at Alex's murder trial, and described arriving at the crime scene where his sister-in-law and nephew were murdered in June 2021.
"No mother, father, aunt, or uncle should ever have to see and do what I did that day," said John Marvin Murdaugh, the youngest of the Murdaugh siblings and the defense team's final witness. Alex Murdaugh, 54, the scion of a South Carolina legal dynasty, is accused of shooting his wife, Maggie, 52, and his son Paul, 22, on the family's Moselle estate in South Carolina.
John Marvin told Colleton County jurors that he felt the need to go down to the scene the morning after the murders and to see for himself "what had gone on and just kind of take it in." He said that before going to the scene, he reached out to a friend in law enforcement for permission, and that a few minutes later, Capt. Ryan Neal had given him the "OK" to go there.
When he arrived at the dog kennels on the family's hunting compound on June 8, 2021, John Marvin said that it was "was not cleaned up" and that he could still see where Maggie's body had been found and that pieces of Paul's body still remained. "I saw blood, I saw brains, I saw pieces of skull," he said while wiping away tears. "I had to do it for Paul… It was the hardest thing I ever had to do in my life." 
"In my mind and out loud I told Paul I loved him and I promised him that I would find out who did this to him," said John Marvin.
When Murdaugh's defense attorney Jim Griffin asked if he had found out who was the murderer on behalf of his slain nephew, John Marvin replied, "I have not."
John Marvin is the second family member to testify on behalf of Murdaugh. Last week, Alex Murdaugh's surviving son Buster, 26, testified in the double murder trial of his father. Buster said his father was "destroyed" and "heartbroken" after discovering the bodies.
The following Thursday, Alex admitted to lying to police and stealing money from clients. He also told jurors that although he lied to authorities about his whereabouts the night of the murders, he was "nowhere near" his wife and son "when they got shot."
Alex has been embroiled in layer upon layer of scandal and criminal accusations, and has pleaded not guilty to the murders of his wife and son. He is being held in jail on a $7 million bond.