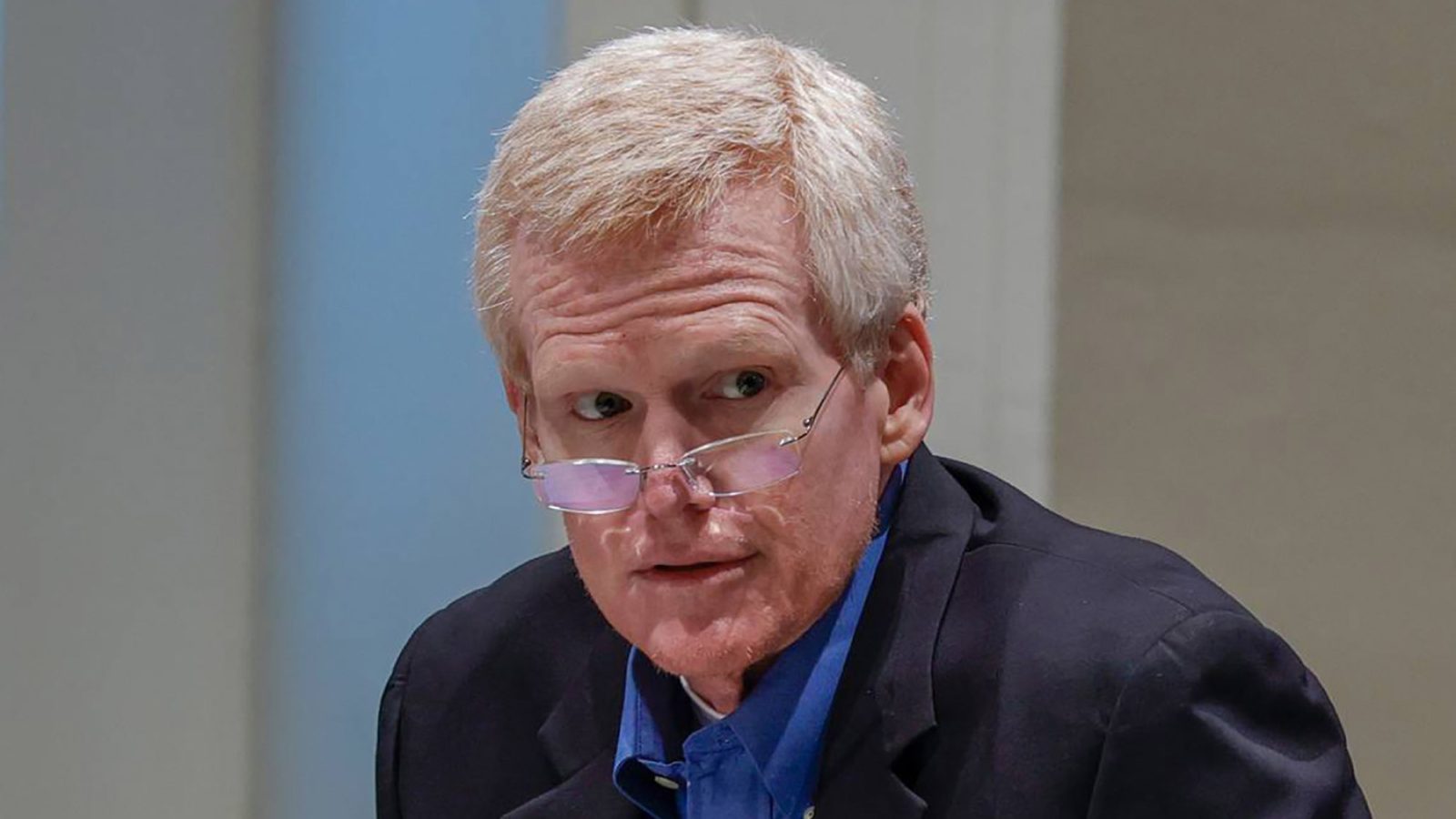 Alex Murdaugh Found Guilty of Murdering Wife and Son
Alex Murdaugh was found guilty on two counts of murder at his trial at the Colleton County Courthouse in Walterboro, S.C. The disbarred lawyer was convicted of killing his wife Maggie, 52, and son Paul, 22, on the family's hunting compound in June 2021.
Murdaugh, 52, was also indicted and charged with two counts of murder and two counts of possession of a weapon during the commission of a violent crime.
Earlier in the trial, in one of the most damning revelations, the prosecution presented electronic data and video pulled from the victims' cellphones, which they claimed placed Murdaugh at the crime scene on June 7, 2021. Multiple witnesses said Murdaugh's voice could be heard in the background of a video taken by Paul just minutes before prosecutors alleged the murder took place. Murdaugh later admitted to the jury that he lied to authorities about his whereabouts the night of the murders, but claimed he was "nowhere near" his wife and son "when they got shot."
The murder trial of Murdaugh began in January and involved more than a dozen witnesses for the defense and 61 for the prosecution. Murdaugh's former law firm colleagues and family members, including his younger brother, John Marvin Murdaugh and surviving son, Buster Murdaugh, have testified before the 12-person jury. Throughout the trial, the prosecution has argued that Murdaugh murdered his wife and son Paul in an attempt to evade accountability for a string of alleged financial crimes.
Murdaugh, the scion of a legal dynasty from South Carolina's southern Lowlands, worked at his family's law firm — Peters, Murdaugh, Parker, Eltzroth & Detrick (P.M.P.E.D.) — until he was ousted in September 2021 amid accusations that he'd misappropriated funds.
He was disbarred last July by the state's Supreme Court, after admitting to wrongly taking settlement money from the family of his late housekeeper, Gloria Satterfield — who died in 2018 at the Murdaughs' home — and that he owes Satterfield's sons $4.3 million. Last year, state authorities gained permission to exhume the body of Satterfield to further investigate her own wrongful death.
The former attorney also admitted to hiring a hitman to kill him in a botched insurance fraud attempt, and was indicted of drug-trafficking and money-laundering charges. In total, Murdaugh still faces about a dozen lawsuits and more than 100 criminal charges for alleged financial and drug violations.
At the time of Paul and Maggie's deaths, Paul was awaiting trial on boating under the influence charges related to a 2019 boating accident that killed 19-year-old Mallory Beach. Murdaugh has suggested that he believed their deaths were an act of revenge. "I believe that boat wreck is the reason Paw Paw and Maggie were killed," he previously testified.
In closing arguments earlier this month, lead prosecutor Creighton Waters described a "gathering storm" surrounding Murdaugh as his alleged financial troubles and reported thefts from clients and his former law firm threatened to be exposed.
"Those pressures mount," said Waters, "and that person becomes a family annihilator." Waters added, "They were all reaching a crescendo on the day his wife and son were murdered by him."