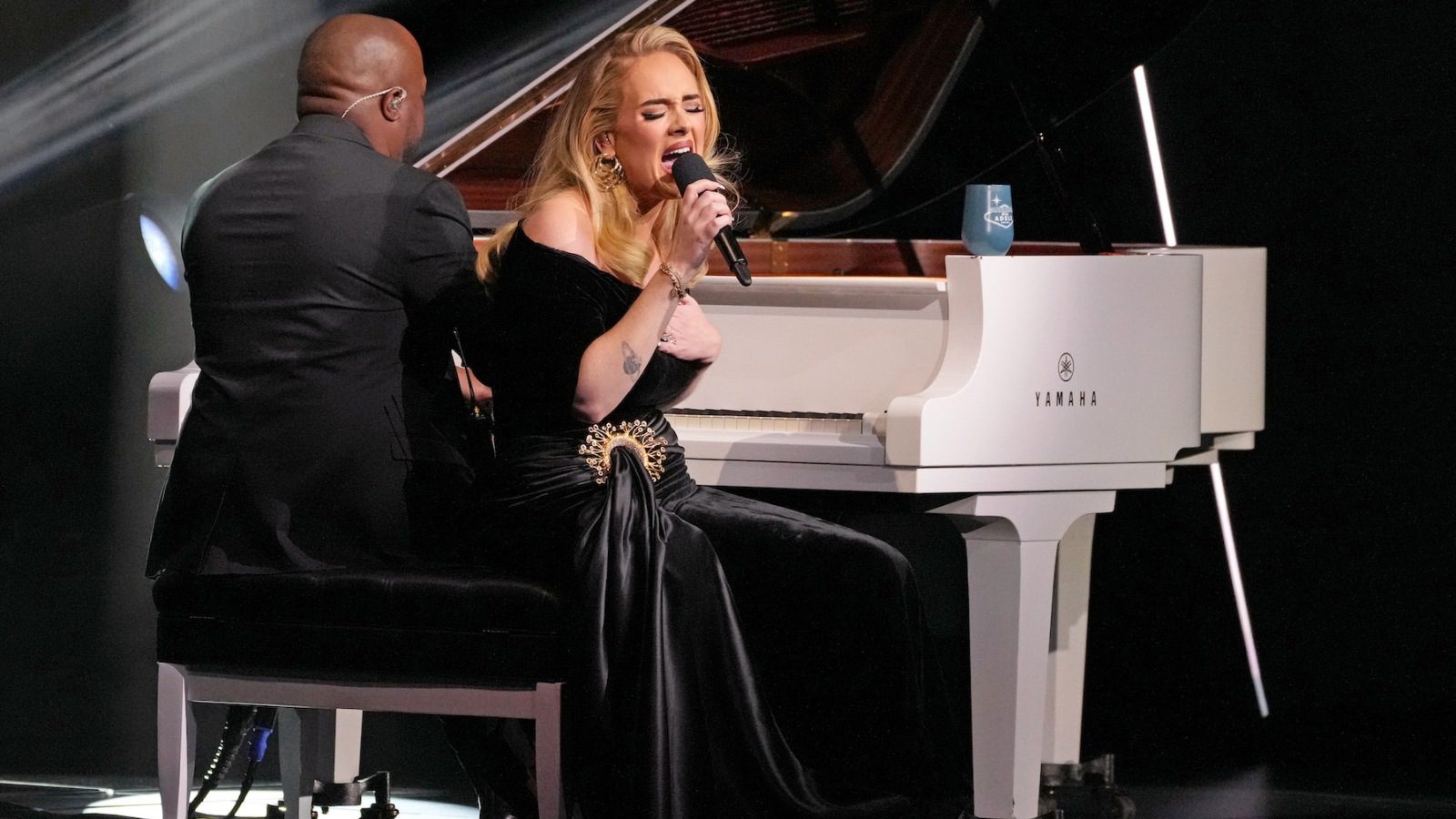 Adele Pauses Las Vegas Show to Talk Submersibles With Fans
The tragic tale of Oceangate's Titan submersible captured the headlines and the thoughts of millions this week. That included Adele, who paused her Friday night residency gig in Las Vegas to poll the audience about whether they too would take a makeshift mini-submarine into the depths of the ocean to visit the ruins of the Titanic.
"Before this week, how many people, if they could, would go down to the very, very bottom of the ocean to see the Titanic?" Adele asked between songs. 
Despite the submersible's "catastrophic implosion," a smattering of attendees still raised their hands and admitted they would go on the voyage. However, an even larger portion of the audience responded they wouldn't embark on that trip.
Adele next questioned whether her courageous fanbase would travel upwards. "How many people, if you could, if it didn't cost you anything, would go to proper space?," she asked, once again getting a reply that leaned towards remaining earthbound.
Contrary to the song title, Adele is not rolling in the deep. "I wouldn't do either, but only because I'm a pussy. I'm a scaredy cat. Of everything, I won't even go on roller coasters. I just genuinely don't have an interest in the deep sea or space, so that's why," Adele said.
"I find it very interesting, I think people that have a genuine interest in that, I totally see why they would go, but okay!"
On Thursday, officials announced that the missing Titan submersible had imploded, killing the five people onboard, just 200 meters off the bow of the wreckage of the Titanic; prior to the announcement, the U.S. Navy said they were investigating debris fields consistent with the controversial craft.
Following the vessel's disappearance, a massive search began that enthralled the globe as the submersible's reported oxygen levels depleted in real time. However, officials later revealed that a top secret U.S. Navy acoustic detection system likely captured audio of the implosion early into the Oceangate's voyage.