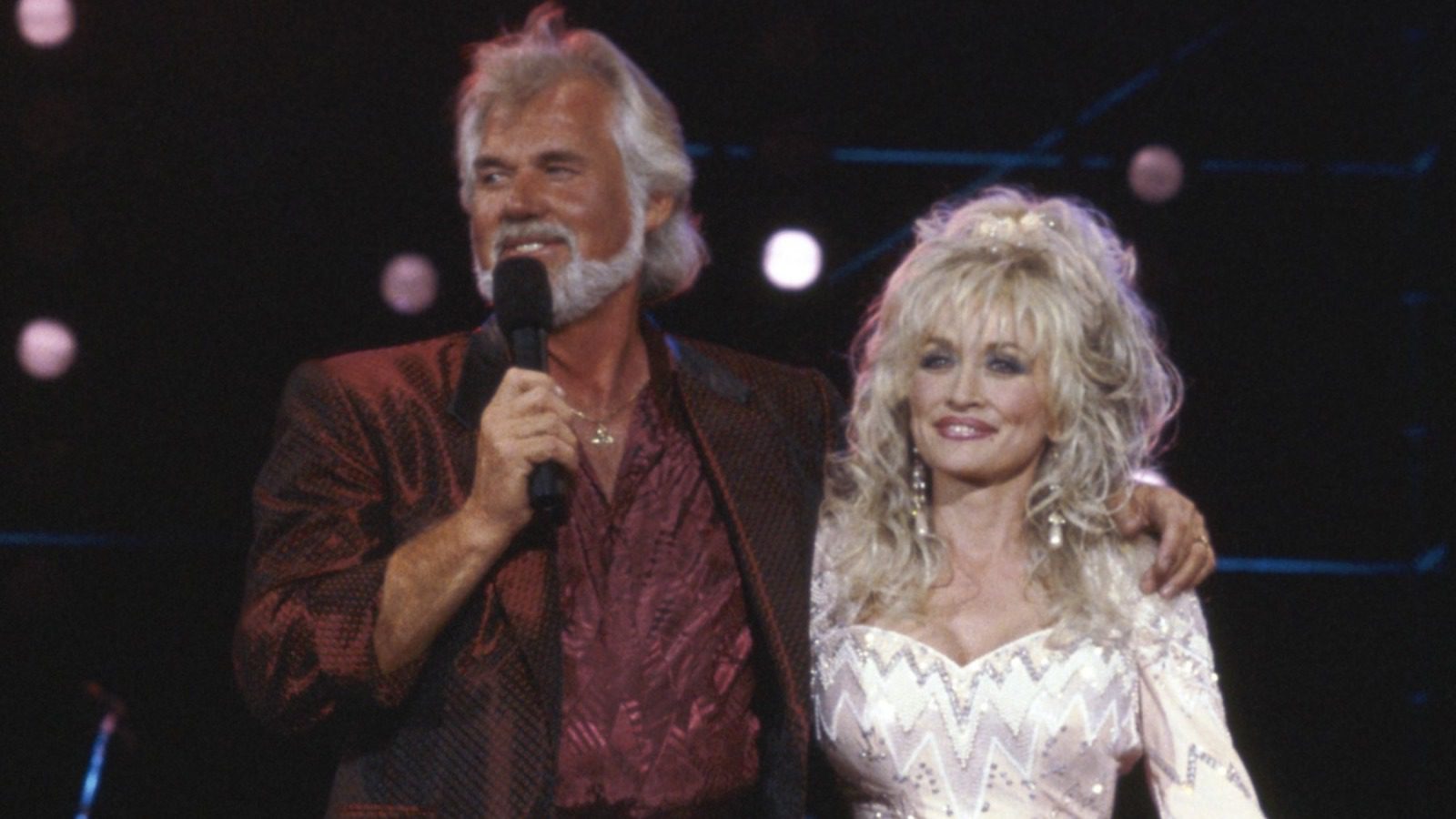 A Lost Kenny Rogers and Dolly Parton Duet Is Finally Seeing the Light of Day
"Tell Me That You Love Me" is a highlight of a new posthumous album from Rogers, who died in 2020
Back in 2009, Kenny Rogers and Dolly Parton teamed up for another duet, hoping to re-create the magic of their 1983 classic "Islands in the Stream." Alas, "Tell Me That You Love Me" didn't quite make waves like "Island" did, and after being released on a Time-Life compilation dedicated to Rogers, it vanished from print. Now, the lost duet is finally getting a streaming release on a posthumous album from Rogers.
Life Is Like a Song, due June 2 (via UMe), features 10 tracks, eight of which have never before been released. Along with the Parton duet, there are collaborations with Jamie O'Neal and Kim Keyes, and a co-write with his longtime creative partner Kim Carnes, "Love Is a Drug." That song, and a cover of the Temptations' "I Wish It Would Rain," preview Life Is Like a Song. Other covers on the album include Rogers' reading of Eric Clapton's "Wonderful Tonight," Lionel Richie's "Goodbye," and, on a deluxe digital edition, a version of "At Last," famously cut by Etta James.
Life Is Like a Song is the first new studio album from Rogers (excluding his holiday releases) in 10 years. Wanda Rogers, the singer's widow, curated the project around themes of life and death, and love and faith.
Rogers, known for his recordings of songs like "The Gambler" and "Lady," was inducted into the Country Music Hall of Fame in 2013. He died at 81 in 2020.
Life Is Like a Song Track List:
1. "Love Is a Drug"
2. "I Wish It Would Rain"
3. "Am I Too Late" (with Kim Keyes)
4. "Tell Me That You Love Me" (with Dolly Parton)
5. "Straight into Love" (with Jamie O'Neal)
6. "Wonderful Tonight"
7. "Catchin' Grasshoppers"
8. "That's Love to Me"
9. "I Will Wait for You"
10. "Goodbye"
11. "Say Hello to Heaven" (Bonus Track)
12. "At Last" (Bonus Track)