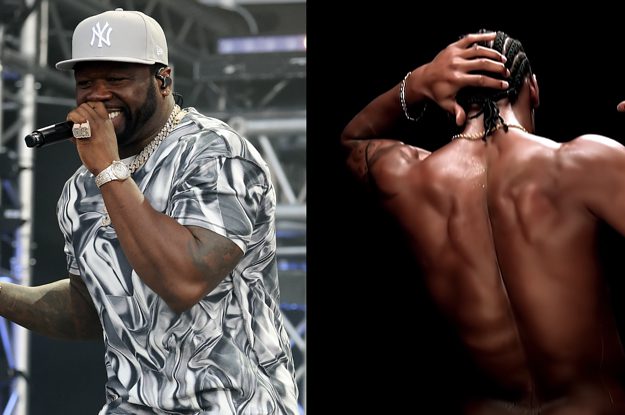 50 Cent on How D'Angelo's "Untitled (How Does It Feel)" Video Motivated Him to Get Fit
50 Cent sat down with Men's Heath for the publication's starry "Hip-Hop Is Life" issue, where he remembered how almost losing his life in the early aughts resulted in him getting fit.
The mogul said he started "working out to get myself stronger, 'cause who's to say you're not gonna get hit again?"
The 48-year-old recalled how, after being shot nine times in 2000, he was restricted to a liquid diet for six weeks. As a result of his recovery, he had a defined physique, which was especially evident in his popular video for "In Da Club."
50 told writer Bonsu Thompson that he took inspiration from D'Angelo's famously steamy "Untitled (How Does It Feel)" music video, noticing many women's reactions to the singer's chiseled body.
"They were talking about a Brad Pitt line! I'm like, 'Wait, what's that?! Oh, nah, that's important," Fif said.