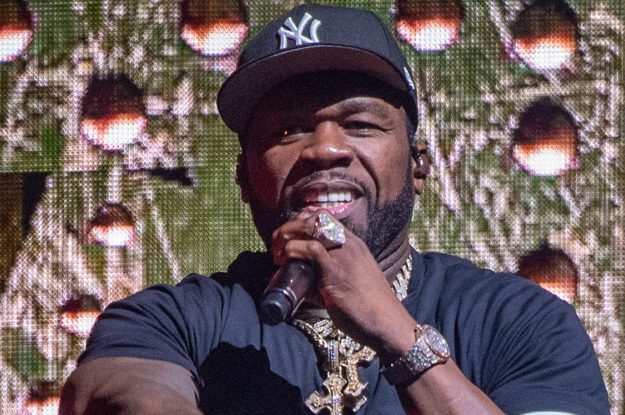 50 Cent Goes Viral for Rapid-Fire Outfit Change
50 Cent has fans scratching their heads over his rapid outfit change during the Minnesota stop of The Final Lap Tour. 
Last Friday, 50 took up space inside the Xcel Energy Centre in Minnesota for another electrifying show on his tour, but there was one moment that fans just can't stop talking about. Footage of the 48-year-old rapper appearing to go through three outfits in seconds has circulated online, and some believe it's a straight-up magic trick.
In the video, the G-Unit boss is wearing a Givenchy button-up before switching to two different shirts by Dolce & Gabbana. By the end of the outfit switches, 50 is in a white tank top and matching pants, a completely different fit than what he started with.