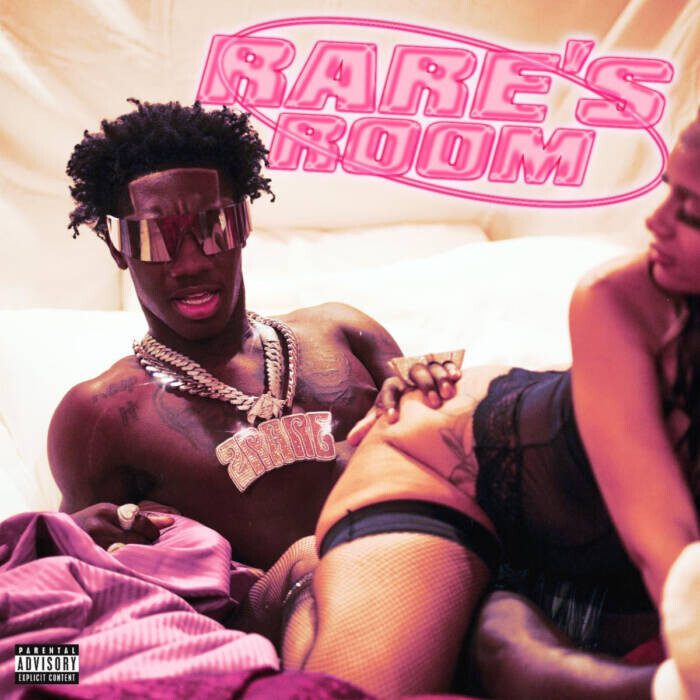 2RARE UNVEILS MUSIC VIDEO FOR VIRAL SINGLE "RARE'S ROOM"
Continuing to drum up buzz, fast-rising Philadelphia rapper 2Rare reveals the steamy music video for his rising new single "Rare's Room" today via Second Estate / Warner Records. Watch HERE. Listen HERE.
The visual opens on an old school movie theater with "RARE'S ROOM IN THEATERS NOW" on the marquee. In between a date night, 2Rare and various friends chomp on popcorn before jumping out of their seats and launching into the dance that has incitedviral buzz soundtracking over 195K plus creates and 94M views in advance of the song's official release last week Friday. The new video cuts to romantic scenes shot in 70's style furnished bedroom AKA "Rare's Room."
Touting it among "The Best New Music This Week," Complex proclaimed, "2Rare is back with a new hit," and added, "'Rare's Room' is a fun record that will likely find placements on Valentine's Day playlists."
Most importantly, it paves the way for much more music to come from 2Rare in 2023. He initially teased "Rare's Room" track on TikTok, and the sound reacted in a big way.
It also notably landed in the wake of "Lil Mama." In barely two months, the latter has already generated 535K Spotify streams and 2.3 million YouTube views on its music video. Right out of the gate, LA Weekly assured, "it's just as sweet as it sounds," and XXL named it one of "The 13 Best New Hip-Hop Songs This Week." Listen HERE and watch HERE.
Despite his brief time in the spotlight, 2Rare has shown himself as one of the best practitioners of urgent club rap. It's so potent that other rappers are tapping into his energy, most recently Lil Uzi Vert in his "I Just Wanna Rock Video," which Rare is prominently featured in, and previously Drake featured him in his "Sticky" video. "Q-Pid," his smash collab with Lil Durk, reveals just how adept 2Rare is at merging street rap with more playful sounds. It's no question that 2Rare is poised to make his potent, pliable club songs the soundtrack for 2023 and beyond.
© 2023, alanna. All rights reserved.