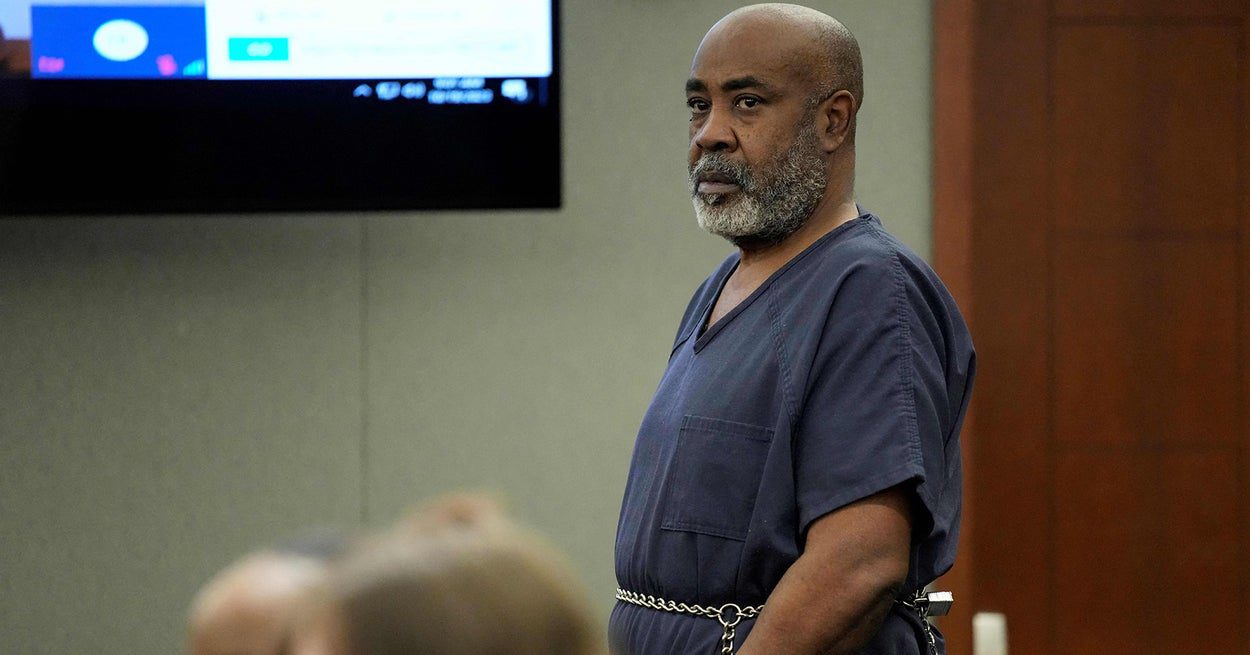 2Pac Murder Suspect Duane 'Keffe D' Davis Pleads Not Guilty
Duane "Keffe D" Davis has pleaded not guilty to the 1996 murder of 2Pac.
Per The Associated Press, Davis appeared in court for his arraignment on Thursday, where he pleaded not guilty following accusations of his alleged involvement in the Las Vegas drive-by shooting that took 2Pac's life. Davis, who was escorted to court in shackles, announced his not-guilty plea in front of Clark County District Court Judge Tierra Jones. He was informed that prosecutors are not seeking the death penalty, although he is still facing life in prison if convicted.
Davis is facing charges of murder with use of a deadly weapon and intent to promote, further, or assist a criminal gang.
Earlier in the case, Davis made a bid to hire private defense attorney Ross Goodman, who argued last month that there isn't enough evidence to convict him. "There's no gun, there's no car and there's no witnesses from 27 years ago," Goodman said. After losing his bid, Davis was assigned county special public defenders Robert Arroyo and Charles Cano. He is scheduled to appear in court again next week, during which the trial date will be scheduled.
Davis was arrested on September 29 and has remained in jail without bail ever since. He has been accused of orchestrating the drive-by shooting that fatally wounded 2Pac and injured Death Row Records co-founder Suge Knight. Davis is believed to be the only person still alive who was in the vehicle the shots were fired from.
Prosecutors have argued that the killing was retaliation over a fight at a Las Vegas casino in which 2Pac and Davis' nephew Orlando "Baby Lane" Anderson were involved. They have also accused him of implicating himself in various interviews over the years and in a 2019 memoir, which included a passage where he admitted to handing over a firearm to Anderson in the back of the Cadillac they were riding in. Anderson denied involvement at the time and was killed in a shooting two years following the murder.
Video footage of Davis' arrest was released last month. In the police body camera video, he told officers that he was aware of what he was being arrested for even though they did not inform him. "So what they got you for, man?" one of the cops asked. "The biggest case in Las Vegas history," he replied. "Sept. 7, 1996."
Prior to his arrest, the home of his wife Paula Clemons was raided by the Las Vegas Metro Police Department in July over items "concerning the murder of Tupac Shakur." Items confiscated included computers, a cellphone, a hard drive, a magazine featuring 2Pac, some .40-caliber books, a copy of his own memoir Compton Street Legend, and two "tubs containing photographs."