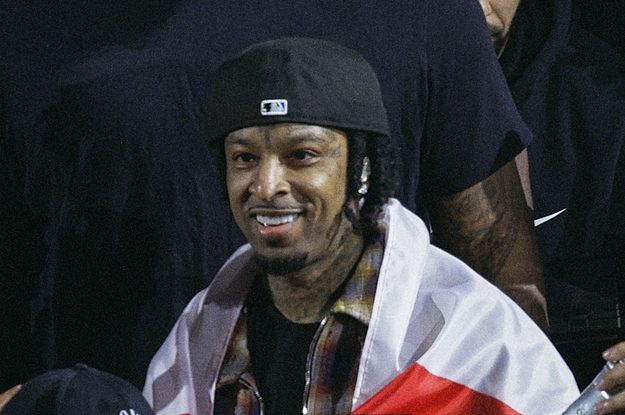 21 Savage Performs Outside Of United States for First Time At Drake's Its All A Blur Tour In Canada
21's appearance onstage this weekend comes after the 30-year-old rapper was barred from entry into Canada for Drizzy's show in the country on Friday night, according to TMZ. Officials in Canada "decided last minute" that Savage could not enter the country, the outlet noted. Drake ultimately brought out Lil Baby in place of 21 who was supposed to take the stage alongside the Canadian star.
Earlier this week, Savage, who's now a "lawful permanent resident" of the United States, was granted clearance to legally travel outside of the U.S. after resolving issues with his immigration status.
"She'yaa Bin Abraham-Joseph followed all applicable Immigration laws since his initial detention by ICE. His immigration court proceedings have now been terminated and he is a lawful resident of the United States with the freedom to travel internationally," Savage's lawyer, Charles Kuck, said in a statement.
Hours later, Savage, who was born in the United Kingdom but has not returned since he left the country at the age of 7, hopped on Instagram to announce his plans to travel home.
"London, I'm Coming Home," Savage captioned a series of clips featuring the rapper's childhood memories.