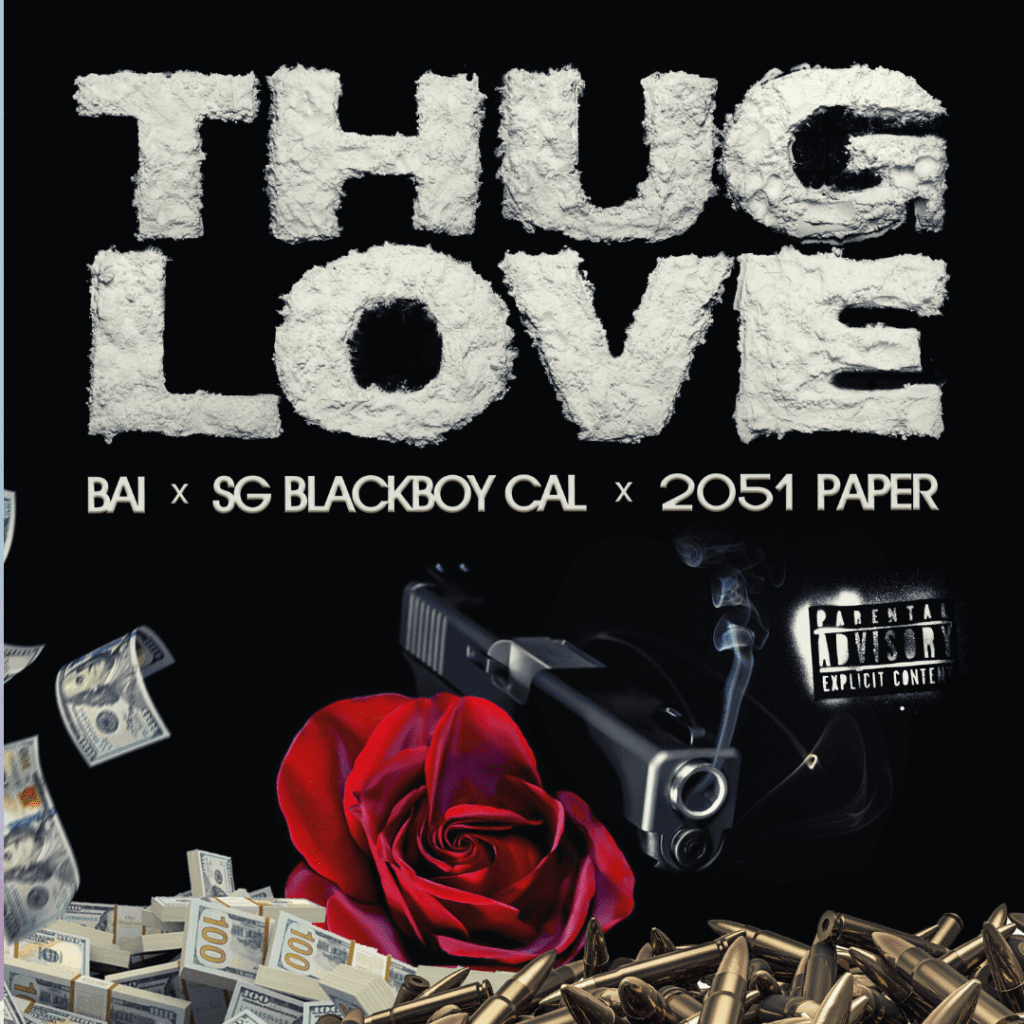 2051 Paper, BAI, & SG BlackBoy Release "Thug Love (T.L.)" Under FTR Records
Atlanta's new up-and-coming talents, BAI, SG Blackboy Cal, and 2051 Paper come together for the modern-day romantic single "Thug Love (T.L.)." Released via FTR Records, the latest Hip Hop and R&B fusion comes with an accompanying music video directed by Nimi Hendrix and executive produced by George Howard.
"I'll be trip trip trippin', cause I can see how you love me so easy, don't think I can handle the pain if you leave me, I've been giving you my all, please believe me," says BAI, while showcasing her smooth and alluring vocals. The song's narrative is clearly depicted in the lyrics: "When I'm stuck in my ways trippin' out on you, you know what to say, you know what to do, a hundred different ways you'd be coming through."
"Thug Love (T.L.)" provides promising artists the chance to come on top and shine through with their musicality. The single follows a love story that paints the perfect picture of the struggles and problems relationships go through, especially in the current world we're living in. It's a shout out to all the couples who are putting in the effort to make things work despite all the insecurities and doubts.
Thanks to honest working music labels like FTR Records, the Hip Hop scene will see a lot more emerging talents taking over the industry in the coming years. 2051 Paper, BAI, and SG BlackBoy Cal, each have their own unique voice to offer, but at the same time show great chemistry in "Thug Love (T.L.)," proving that when record companies put the artists above their own interests, they push them to become better at what they do.
Watch the official music video for "Thug Love" here:
Listen to "Thug Love" on Spotify: