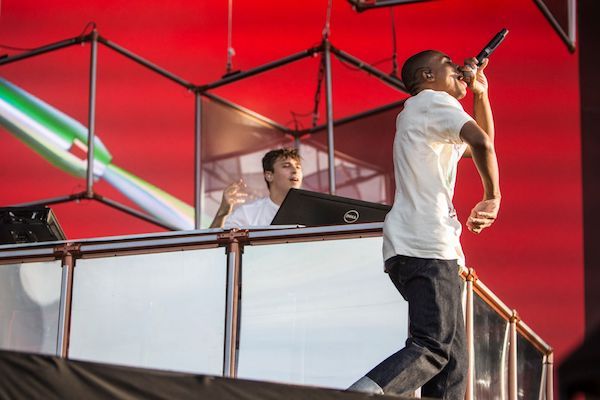 California rapper, Vince Staples just released his brand new album, 'Big Fish Theory' and the album has production from GTA, Sophie, and Flume with features including Damon Albarn, Kendrick Lamar and countless others. One the standout track the album is a cut titled "Yeah Right" that is produced by both Flume and Sophie and features Kendrick Lamar and Kučka.
The track features a hard-hitting beat with PC Music sounding elements alongside a heavy bass consistently throughout the track. Staples contributes a catchy repetitive hook alongside a verse that is debatably better than the Lamar guest feature he secured for the collab-filled track.
The heavy beat takes a short break midway through the track while Australian singer Kučka lays down her st vocals over a much calmer synth-filled sound before Kdot comes in all fired up with the bass-heavy glitchy beat following close behind.
This collaboration is not too surprising as Staples, Kučka, and Flume have collaborated previously on a track titled, "" from Flume's sophomore studio album, 'Skin.' In addition Flume brought the two along with on triple j to perform a version Ghost Town DJ's track, '.'
Staples has some busy months ahead as he will be playing several festivals as well as opening up for Gorillaz on several dates their upcoming tour. Not only did Staples get Albarn for a guest feature for his album, but he is also featured on the Gorillaz track, "Ascension" from their new album, 'Humanz,' so expect some guest appearances from Staples during Gorillaz sets.
Check out the collab below and listen to the rest Staples album
EDMTunes is a participant in the Amazon Services LLC Associates Program, an affiliate advertising program designed to provide a means for sites to earn advertising fees by advertising and linking to Amazon.com.