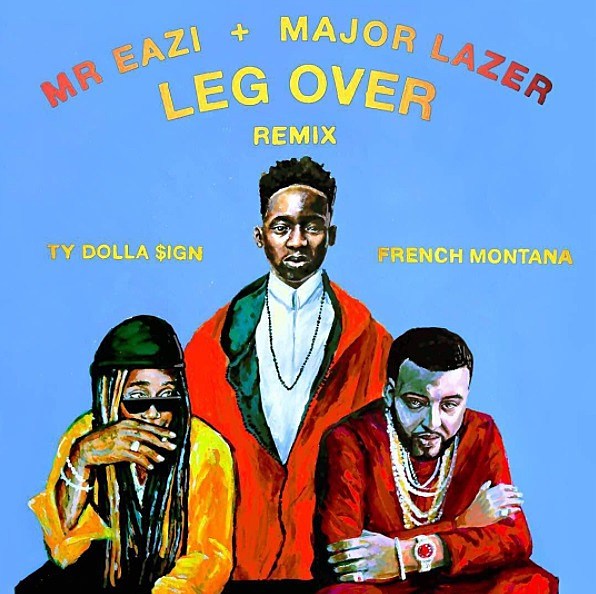 Nigerian Afrobeat singer Mr Eazi gets his hit single "Leg Over" remixed by Major Lazer, French Montana and Ty Dolla $ign. The record was originally released in February this year and it was the first single released f Mr Eazi's mixtape Life Is Eazi, Vol. 1 – Accra To Lagos. The original version was produced by E Kelly but for the remix, Major Lazor lend their talents to add their signature sound. French and Ty also both add verses.
"No baby girl tell me where you come from?/'Cause you got me confused when you move that bum-bum/You give me leg over, got me confused when you bend over/We going to do it until we hungover, black shades on we ain't neva sober," raps French.
Ty delivers in his verse, "Sexually you got the best me/Touch me so sensually, rub me intentionally/Tell me that I'm the only one and you're the best for me."
Since signing to with Wizkid's Starboy Entertainment in May, Mr Eazi has seen his popularity rise. Recently, he's been involved in a bit on controversy but this song should have fans on the dance floor.
Bump the new song below.
See New Music Releases for September 2017